New Residential Garage Doors
Are you in need of a new residential garage door? Look no further for top-quality Garage Doors and Garage Door services! Explore our wide range of residential garage door styles below and click on any of the images for an expanded view.
When you're ready to upgrade your Residential Garage Door, contact us for a free, no-obligation quote by giving us a call at (931) 330-BLUE.
Simulated Wood Garage Doors
Discover the perfect blend of classic elegance and modern durability with our simulated wood Residential Garage Doors. Experience the timeless charm of handcrafted wooden doors, now made with cutting-edge materials for long-lasting performance. Choose from an extensive array of standard painted-wood colors and premium wood-grain finishes that emulate various wood types.
Customize your Garage Door with an assortment of designs, optional windows, and stylish decorative hardware to make it uniquely yours.
Premium Wood-Grain Colors

Standard Painted-Wood Colors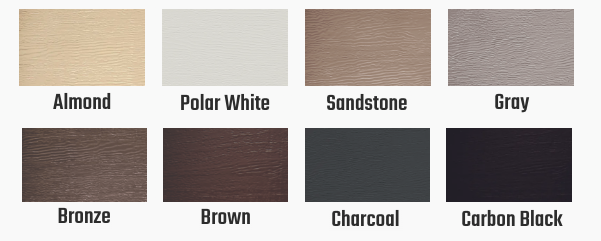 Looking for a garage door with separately colored overlay trim work? We've got you covered. All of our overlay boards come in the same color options as our simulated wood garage doors, so you are free to mix and match colors to fit with the rest of your house.
Premium Wood-Grain Colors

Standard Painted-Wood Colors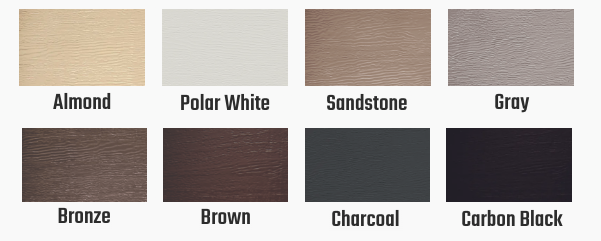 Insulated Steel Garage Doors
Upgrade to our energy-efficient Insulated Steel Residential Garage Doors, a perfect fusion of style and functionality. As one of the market's most energy-saving options, these Garage Doors come in three thicknesses and are crafted from robust, heavy-gauge galvanized steel, featuring an embossed wood grain appearance. Filled with dense, eco-friendly polyurethane foam insulation, our doors provide unmatched insulation.
Personalize your Garage Door with a comprehensive selection of panel styles and window options to suit your taste.
Contemporary Garage Doors
Embrace a sleek, modern aesthetic with our Contemporary Style Garage Doors, where stunning glass designs take center stage. Offering various glazing options and insulation levels, these Garage Doors ensure you don't compromise on privacy or climate control.
Make a bold statement and elevate your home's curb appeal with our eye-catching, customizable contemporary Garage Door options.
HaasCreate Online Garage Door Builder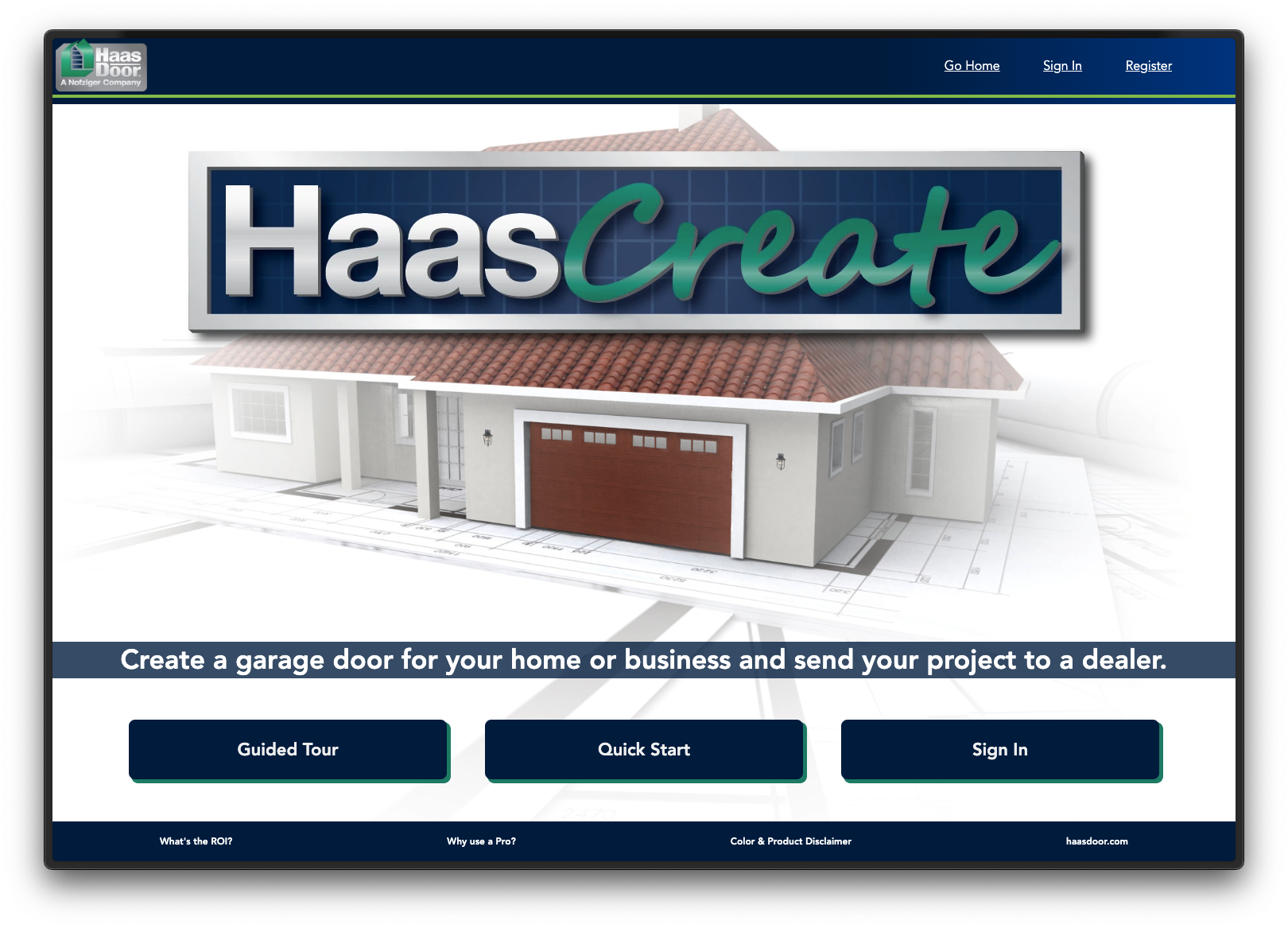 Ready to create a one-of-a-kind Residential Garage Door tailored to your home? Experiment with the HaasCreate online Garage Door Builder and visualize your custom design on an image of your own house.
Once you've crafted your dream Garage Door, share your plans with us and watch your vision come to life!
IT'S TIME TO TAKE YOUR NEXT STEP
How Can We Help You?
At our Blue Jay Garage Doors, we take immense pride in delivering exceptional workmanship and attention to detail, ensuring our clients are delighted with their new Garage Doors. Our skilled team of Garage Door experts is dedicated to providing the highest level of quality and efficiency in every garage door project we undertake.
CONTACT US NOW TO GET STARTED
Blue Jay Garage Doors is Proudly located in Clarksville, TN.
Blue Jay Garage Doors, located in Clarksville, TN, is your one-stop destination for all your Garage Door needs. We specialize in expert Garage Door installation, repair, and service, ensuring the highest quality and professionalism in the industry. With our dedicated team of skilled technicians, Blue Jay Garage Doors is committed to providing exceptional service to the residents of Clarksville and the surrounding areas. Trust us to enhance the curb appeal, functionality, and security of your home with our top-notch Garage Door solutions.
Main Office:
1549 Wilma Rudolph Blvd
Clarksville, Tennessee 37040
Branch Office:
4959 W Jefferson Davis Hwy
Elkton Ky 42220
We welcome your visit! Before heading to our office, please call ahead to set an appointment to ensure optimal service.
Monday
8:00am - 6:00pm (CST)
Tuesday–Thursday
7:00am - 6:00pm (CST)
Friday
7:00am - 4:00pm (CST)